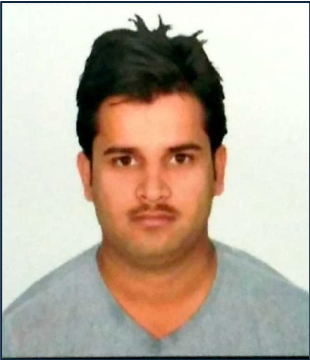 Rajwant has seen a lot of struggle in his life and he wanted to become financially independent as soon as possible. . He learnt about NIIT Foundation and about the various courses being offered at the DXC centre. He discussed the options with his family and selected the Job Readiness Training course at the centre.
The training motivated him and he is now pursuing his M.A from Awadh University. He is also pursuing a Diploma in Information Technology. He now feels confident about his future and believes "Success does not lie in the results but in our efforts. Being the best is not what matters but giving our best does."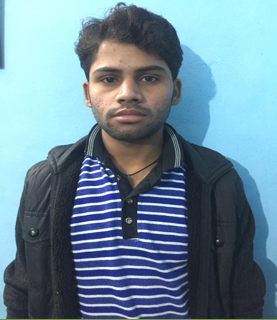 During a mobilization drive, NIIT Foundation team came across a group of boys huddled together playing cards. The team began interacting with them. Initially, the boys were hesitant to converse but soon began showing interest in the conversation. The Centre head told them about the various courses being offered by NIIT Foundation and the benefits of learning computers.
A few days later, one boy out of that group visited the Centre and joined the Basic IT course being offered. His name is Panchdev. With the motivation of his trainer and his own discipline towards attending the courses regularly.He also attended the career counseling session at the Centre. This inspired him and he decided to open his a small business of his own. He has started a food stall and earns approximately INR 30,000 a month.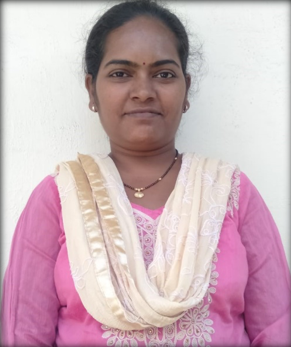 Archana is a homemaker living in Owala, Thane. She has studied till Class X from an open school. Before marriage, she was the only one working in her family. But everything changed for her after her wedding. She stopped working and was sitting at home without a job for seven years.
She was eager to do something with her life and decided to join the Spoken English and Personality Development Course at the DXC centre being run by NIIT Foundation. Soon she got selected as a Sales Girl in a start up called Satwaj Foods. Initially she struggled at her job because she would find it difficult to pronounce names of a few spices in English. As she gained work experience, she learnt the names of all the spices, began to read the labels and was able to take orders from customers. The course is helping her in her job and has made her proficient at her work.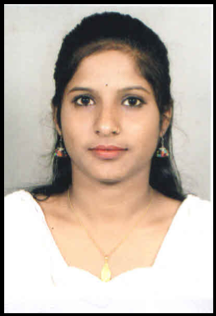 Lopita belongs to a middle class family settled in Balasore District of Odisha. She is the eldest sibling. Her father is a daily wage laborer and her mother works as a house help. Lopita's father is an alcoholic and would spend all his earnings on buying alcohol. Despite the difficult situation at home, Lopita managed to complete her schooling and graduation. Post college, she wanted to do a job. It is by chance that she was attending a local village fair, when she came across the Everest Career Development Centre being run by NIIT Foundation.  She enrolled soon after her visit.
By the end of the data entry course, Lopita was giving tuition to school students at a coaching centre. Now she is running her own tuition classes at home and manages to earn a salary of INR 5000 per month
Swati has always been very caring towards her family. She has grown up with limited resources. Food, shelter and clothes were more of a luxury. She always wished to be able to support her family financially. However, due to the lack of money she couldn't continue with higher studies. She decided to look for a job instead. However, her academic qualifications were not good enough. She didn't give up and began her search for an institute that could help her with the process of enhancing her skills. She met a mobilizer from NIIT Foundation who told her about the Everest Career Development Centre. She underwent counseling at the centre and enrolled for the data entry course.  NIIT Foundation arranged for her interview at NTL Pvt. Ltd. Company in Bhagwanpur. She confidently cracked the interview and has got selected as a Helper. She is earning a salary of Rs.6000 per month.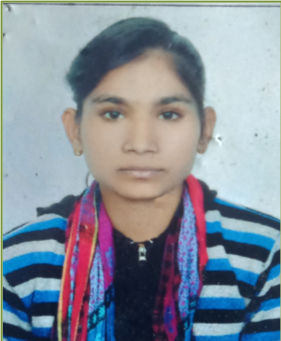 Manju is born to a typical Brahmin family. Her father was the owner of sweet shop. She was 21 years old when she lost him. Manju managed to complete her schooling. After school she pursued higher studies through distance learning. She acquired her masters in sociology. To get some income she started teaching at a private school. She heard about the Everest Career Development Center and took admission in the data entry course. Initially using the computer was new and a big struggle for her. With practice she was able to use it more easily
Since she had a teaching background, NIIT Foundation worked towards finding her a job in a school. She got selected as a social science teacher with Rashtriya Ekta Public Junior High school in Bhagwanpur. She is earning Rs.5000 per month.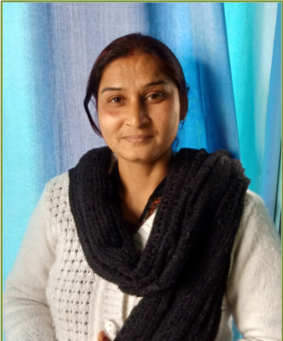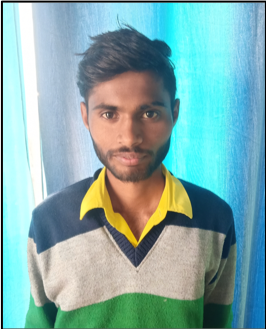 Sunil is an ambitious person. He belongs to Saharanpur in UP. Sunil has just completed his matriculation and wanted to pursue his further studies through correspondence. He was confused about which subject to take up. He always was curious about and interested to learn computers.
When he reached the Everest Career Development Centre he shared his dilemma about which course to pursue with the trainers. After counseling, the trainers guided him on subjects to study based on his interest and academic record. To further develop his interest in computers, he also enrolled for the Data entry course at the centre. NIIT Foundation arranged his interview with Godrej Pvt. Ltd. Company based in Raipur, Bhagwanpur. He got selected with the company as a Helper. His starting salary is Rs.8000 per month.
Ashima is a career minded girl. She completed her graduation in B.sc from Madhya Pradesh and soon after began looking for a job. She heard about TCS Company and was keen on getting selected there through their open campus. However she did not have any idea about the whole process of acquiring a job.
She approached NIIT Foundation and got information and guidance about TCS Company. Through NF, she learnt about the selection process and spoke to previous candidates who had got selected. With this knowledge in hand, she decided to sit for the entrance test. She got shortlisted and later was selected by the company. Her dream had come through and her family could not have been more proud of her.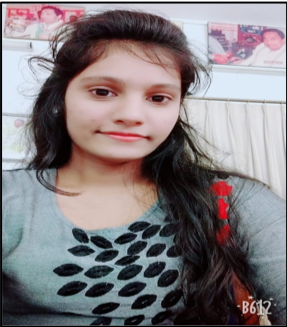 Manisha belongs to a small village named Palakhed. The society she came from expected her to drop out from studies all together and get married, as was the custom for most girls her age in the village.Her father understood his daughter's passion to study and encouraged her to pursue Polytechnic Diploma from Polytechnic College.
While pursuing her college diploma, Manisha heard about the TCS Company and the sponsorship drive at the NIIT Foundation centre. She visited the centre with a friend and registered for the course. She borrowed money from her neighbor and began attending the classes. Despite the pushback from home, Manisha somehow managed to attend the course regularly. Manisha's struggles and efforts have paid off. She has been hired as a TCS employee. Her mother now proudly talks about her daughter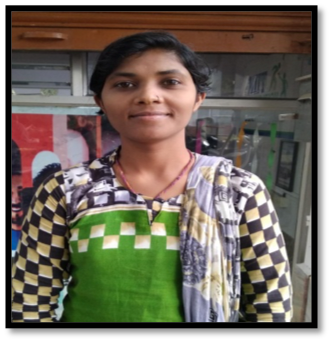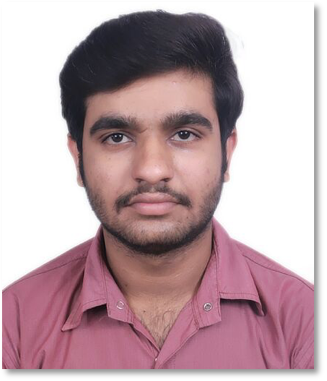 Ronak was born & brought up in an economically backward family, and getting a job was his top most priority. He was doing academically well and mathematics has always been his strong point, which made him think about his carrier in accounting. He wanted to get professionally trained but lack of resources always came in his way.This is when he came to know about the affordable job oriented courses offered at NIIT Foundation's Skill Development Centre in Civil Lines, New Delhi. His learning journey was full of hiccups initially due to his unfamiliarity with the professional accounting terms and the practical implementation of theories.However, he was determined to succeed. Today he is employed with Silaris Information Pvt. Ltd as a 'Backend Executive' and drawing a monthly salary of INR 12,000.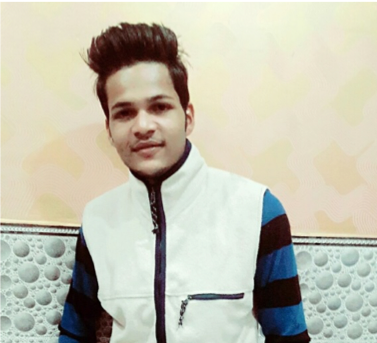 Mandeep is a 23-years-old young boy hailing from New Delhi and was born in a middle class family.His father runs his own small bag factory, where his two elder brothers also help their father. His father wanted Mandeep to study further and later join him in managing the factory. However,Mandeepwas clueless about his future ahead. He was not at all serious about his career. But when his father kept on pestering him for studies, Mandeep started looking out for options and then is when he came to know about NIIT Foundation's Career Development Centre .And after the counseling session, Mandeep enrolled into the English Foundation course. At that moment, he was not serious about this course and just wanted to get rid of the continuous pressure from his father. his trainers never gave up and gradually he started understanding the importance of professional behavior &self-control in life. And his transformation started becoming clearly visible.
Lisha, a girl who is presently living in Delhi had very less desires although her aspirations were huge. She lives with her parents, elder sister and brother. Her father works as a businessperson. Even with the financial constraints, he never said no to any expenses pertaining to education of his children. he always wanted their daughter to learn and grow.
But whenever it came to choosing a right carrier path , she was always confused and this was a huge problem for her family until her sister came across NIIT Foundation posters. She contacted the centre and decided to have a walk in along with Lisha in Paharganj CDC. She enrolled immediately and began her transformation journey. Today she is a confident girl and an inspiration to the girls around her as she has skilled herself and gained competencies which are required in order to land her into a reputable job.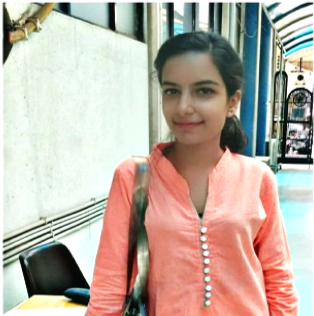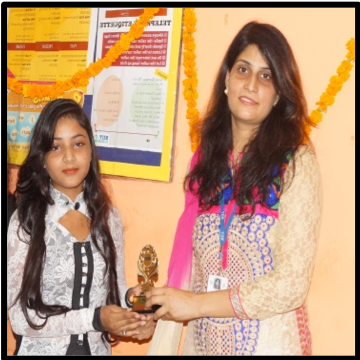 Archana is a nineteen years old, bright girl, who belongs to a small town of Uttar Pradesh. She lived with her parents and two siblings. Being the eldest child she realized the necessity to earn at a very young age and she knew that instead of a burden, she had to become a support system for her family. Due to the financial constraint she had to discontinue her studies as well to support her family. Getting a job was not only tough, but it was next to impossible for Archana as she had not received any proper formal degree or education. One day she came across Shiksha NIIT Foundation, Madanpur Khadarcentre. She was informed that training provided by NF will not just upgrade her skills but would also support her with job assistance. Finally she secured a job in Café Coffee Day as "Team Member" with the monthly salary of Rs.10, 500/- 
Some became the part of NIIT Team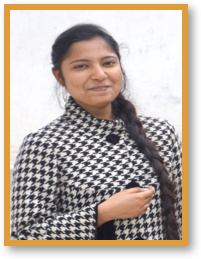 Dimple was clueless about her future. It is only after she enrolled for the Data Entry Course with NIIT Foundation that she began to think about her career. She did well in the course and was offered an internship in training at NF. However, Dimple wanted to work for the betterment of the students and she realized the need of the hour. She chose to help the students in placement who are struggling for job. Her focus and determination to help others were admired by the team and later she has been hired as a Placement Coordinator with NIIT Foundation. She has helped 339 students with placements and has organized four industry visits in the last three months.
Satyapal's financial situation at home is not good. He had to drop out of his studies and work at a local garage shop. His father wanted him to earn and did not care about his career or education. With the help of the Center team at NIIT Foundation, he convinced his father to allow him to attend a basic IT course for 15 days. He was keen to learn and very quickly picked up computer skills. He worked on his personality and developed his communication skills as well. He was offered an internship with NIIT Foundation. He has now been hired as an IT Trainer and is teaching other students like him. He has also organized digital literacy sessions for the kids in government schools. At his free times, he teaches children in his slum community and wants to dedicate his life in helping others.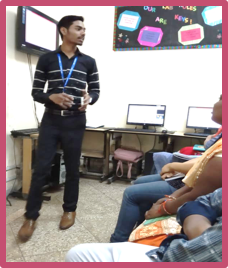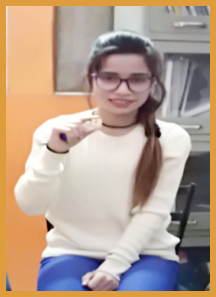 Rafiya belongs to a poor middle class orthodox Muslim family. After she completed her school, Rafiya's dreams of working and earning were put to rest by her father. She was not allowed to work or step out of the house. However, she managed to convince him to let her join the Career Development Centre being run by NIIT Foundation. She enrolled in the Data Entry course. She soon dropped her inhibitions and actively participated in the mobilization drives conducted in the communities. She was one of the only girls to go out and conduct home visits. She wanted other girls like her to benefit from the course. She also visited schools and touched the lives of 100 children. She noticed her parent's attitude towards her slowly changed. She shares her inspirational story at PTMs and conducts sessions at the center to inspire other families like hers.
Shailendra is 21 years old pursuing his final year in B.Com. Shailendra joined the EXL centre being run by NIIT Foundation and enrolled for the course in Tally. When he joined the centre, he focused on improving not only his own skills and knowledge in computers but also simultaneously picked up information on how to start and run an organization. During his course, he would spend his time helping and teaching the children from the slum community near his house. He finally was able to start his own organization in the year 2018. His NGO is voluntary based and provides basic education to rag picker's children. He has reached out to 200 children till date and hopes to change the lives of many more. He came with a vision to not only change his own life but to also positively impact the larger community around him.