Change Maker Life Skills Program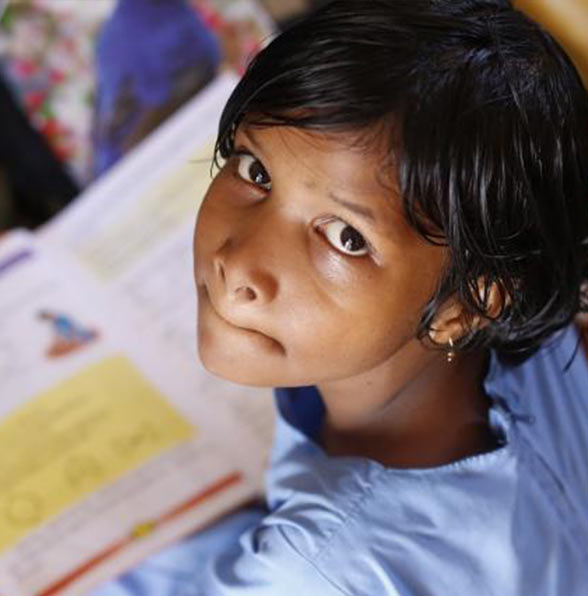 Imparting vital life skills education is as important as professional education. The Change Maker Life Skills program is a special offering for all students to help them evaluate and improve their decision making, communication, inter and intra personal skills. It is designed for all students who enrol in any NIIT Foundation course, from ages 14 years onwards. NIIT Foundation delivers an exclusive program, in association with UNICEF, for school children aged 14-18 years which is conducted in underserved areas. It is also offered to students who enrol in any of our Digital Learning Centres and youth who opt for NF course.
The program enables students to reflect on the choices they can make to lead happy, fulfilled lives. Through this program students have learned to make choices that lead them to collaborate rather than compete or discriminate. Students learn to spend time on activities that will take them closer to their goals. The project envisions that the students who have undergone this program will choose to actively work towards growing as an individual and contribute towards society
The program has gone through a rigorous and detailed multiple processes that includes –
Course Facilitation Process
The course uses self-study sessions to explain concepts through videos and uses the live class to process the learning. As per the pedagogy, students were required to watch short videos before each Live session which ensured the opportunity for individual participation and maximum reflection in the live sessions. The videos present everyday situations in a conversational manner and provide opportunities to reflect on the choices that we need to make if we want to lead happy fulfilled lives.
The content of the program has been designed with a unique concept of Genuine Contact Methodology that encourages learning through self-reflection and peer to peer learning. Activities use strategies that use Whole Person (the Mind, Emotions, Spirit and Body) for more holistic learning. The purpose of the methodology is to get in genuine connection with self to reflect on their beliefs and choose to take responsibility for their life. It encourages students to examine their beliefs as they ponder over important choices available to them

The program has been designed keeping in mind the need of all types of learners which include Visual, Auditory & Kinaesthetic. It has audio, video, assignments and live instructor led training content which is activity and concept based. It helps students to enrich their peer learning and collaborative attributes.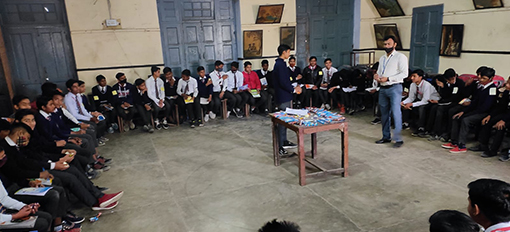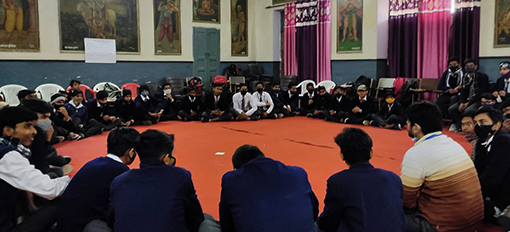 The Change Maker Life Skills program aims to improve students' communication skills that helps them to put across their thoughts as an individual and in a group. It helps students to develop a non judgmental approach and provides them with a life nurturing atmosphere. Students learn various skills while sharing their experiences and by listening to others experiences during sessions.

NIIT Foundation is envisioning the program to be a multi-year engagement for the students so that they continue to walk their path of discovery and growth. With the aim to fulfil this vision, we offer it on our self-learning platform, Learning Management Platform, as well to encourage students to go over course content multiple times, ponder over it and gain a deep understanding of the tools and skills required to lead a happy and fulfilled life. The Change Maker Life Skills program has demonstrated a deep impact amongst students of all changes and has transformed the lives of multiple beneficiaries.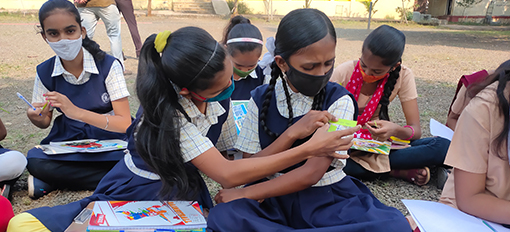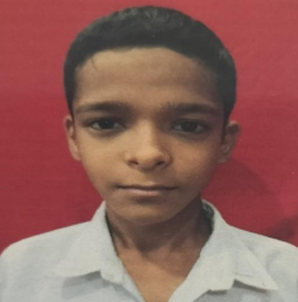 Name: Pratik Satapathy
Age: 14
Educations: Pursuing 9th Standard
School: KANHEIPUR NODAL HIGH SCHOOL
Course: Change Maker Life Skills program
Location: Kanheipur, Tangi, Odisha
When the team first went to his school, Pratik Satapathy stood out because he was extremely shy, introverted and showed a lot of anxiety. Whenever he would be asked any questions, or if he knew discussion sessions were coming up, he would hide behind his classmates and avoid being chosen to answer the questions.
The trainer, Dibya, noticed that Pratik would not share his thoughts during activities nor would he stand up to help his group in games. He decided to speak to Pratik separately to understand the reason for his hesitance. After gently probing and assuring him that he could share his fears with him freely, Pratik opened up and told him that he feared being judged by his classmates, especially if he didn't know some answer or he answered a question incorrectly. Through their interactions, Dibya realised that Pratik was a very studious boy and had a lot of knowledge, especially about science and space science. But, his fear stopped him from showing the world what he is truly capable of.
With the help of different real life examples, he was gently motivated to become the Change Maker for his class. As the course progressed, Pratik began participating more and now would be one of the first few to raise his hand. He would stand up and interact with the whole class as well, something he had never done in all these school years.
He said that modules of Grief Cycle, Building a Valuable Life and Effective Communication helped him a lot to overcome his anxious nature and fear of judgment. Pratik is now confident, self-assured, motivated and an articulate communicator. It is just the beginning of his new journey and in the path ahead he will be facing lot of obstacles but he is preparing himself in the best possible way to overcome all these obstacles and to emerge as an individual who is highly inspired