Strategic planning has become a necessity in organizations that wish to keep up with the ever changing business and consumer patterns. It has become apparent that plans need to be flexible and implementable quickly. However, there are some inherent challenges that emerge with strategic planning. Some of the issues that crop up are:
Recognizing these core problems, Dalar International developed the Genuine Contact Methodology to help ease some of these commonly faced challenges. The Genuine Contact Methodology intends to help organizations develop a strategy focussed organization, including a strategy focused culture.
The approach has been developed after careful research into what makes strategy implementation successful and what factors cause it to fail. Leaders, organization heads and managers with extensive experience were roped in to be part of the study.
Throughout this learning program, you will learn:
Skills, knowledge, confidence,
and commitment to lead this
work masterfully
The value of a collaborative
approach throughout the
organization in the development
of the plan
How to develop the strategic planning
process to create join-in from the
beginning rather than trying to convince
your people to buy into the plan once
it's done
The critical ingredients for developing
a strategic plan that actually gets
implemented instead of just sitting on
a shelf gathering dust
Simple processes you can use to engage
your organization while developing the
plan to tap into the collective wisdom of
your people for innovation, wise action,
and extraordinary results
NIIT Foundation has been actively utilizing and implementing the Genuine Contact Methodology for the last 6 years for all its functions, with great success. Dalar International coaches will be conducting a learning strategic planning module at NIIT University, Neemrana, India from July 3-7, 2023.
This approach avoids common mistakes in the strategic planning process. Common mistakes lead to strategic planning exhaustion; the futility associated with strategic plan implementation; the challenge of creating buy-in to a strategic plan; rigidity in the plan that doesn't take a changing environment into account; and the most common mistake of having people feel as though they are doing their jobs plus having to work on the strategic plan implementation.
Strategic planning the Genuine Contact Way is rooted in what works. This approach:
Keeps strategic plan implementation at the core of the strategic planning process rather than limiting the work to just creating a strategic plan
Engages people without leaving them exhausted;
Involves people throughout the organization, developing an understanding of what is in the plan and why, as the plan develops so there is no need to expend energy to get people to buy in to a plan;
Innovation is built into the plan as an essential part of the functioning of the organization;
Monitoring for the purpose of timely adjustment is built in;
Periodic strategic plan refresh is built into the planning to keep the plan alive, viable, and relevant to the environment.
We keep it simple, with simple tools to handle complexity. We recognize that change is constant and any planning needs to take into account a changing performance environment. We recognize the value of conversations and collective wisdom gathered in participatory meeting processes to come up with the best plans, the best way of closing the gap between potential and results.
Who Needs to Be Involved?
Ideally, everyone affected by the strategic plan and those responsible for implementing it are involved in strategic planning. Some organizations use a whole system approach to involvement, figuring out who has a stake in the strategic plannning, inviting a broad spectrum of stakeholders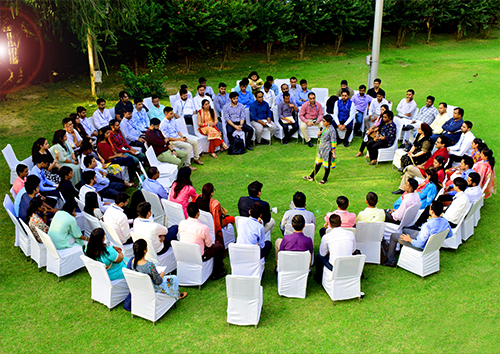 Formal leaders, managers, and consultants have clear roles in preparing the organization as a strategy focused organization and leading the strategic planning with that intention in mind
Learning in this module is offered through 6 phases of learning, based on the Evolutionary Spiral. One of the multiuse tools that make up the Genuine Contact Toolkit, the Evolutionary Spiral offers a roadmap of your learning and development. Every phase provides the tools and tips for taking your organization through a Strategic Planning process the Genuine Contact Way.

You will begin by establishing working definitions that capture your perceptions of what strategic planning is and is not. You'll establish your concept of a strategy focused organization or culture, developing clarity about what you need to set up for successful strategic plan implementation. You will be presented with five beliefs for the purpose of considering their implications for your strategic planning efforts within the performance environment of complexity and constant change.

In this phase, you will learn what you'll need to do to ensure sufficient readiness in an organization for strategic planning. You'll be guided in developing a readiness checklist complete with actions that you can take towards readiness for the strategic planning

You will be taken through a series of activities to engage you with the art of strategic planning. You'll increase your confidence and capacity for leading strategic planning and working with the strategy focused organization. In this phase, you will learn the tools that you will use during construction of your plan. You'll come to a new understanding of working with the weaving together of people with process with strategic planning technology.

In this phase, you practice taking a group of people through constructing a strategic plan with the tools and tips you have learned. You'll come through this phase with increased competency in leading an organization through strategic planning. You'll create a presentation to orient teammates to the way you want to do strategic planning, a presentation that will become part of your own toolkit for your work in the future.

Through role play, you'll have the opportunity in this phase to explore what is necessary for implementation of a strategic plan, exploring obstacles and opportunities. This phase provides clarity about what needs to be put in place for successful implementation of a strategic plan. You will add a presentation about implementation to your toolkit for your work in the future.

You'll look at the difference between performance management and monitoring & adjustment. In this phase you will identify what monitoring needs to include and why. If monitoring shows that the implementation of the strategic plan is off course, adjustments will need to be made. You'll learn what is meant by a strategic plan refresh if the decision is that the plan itself needs adjusting.
The module is designed with follow-on facilitated peer-with-peer mentoring circles to support your ongoing learning with Strategic Planning the Genuine Contact Way. These mentoring circles include group discussions facilitated by a Genuine Contact Trainer about what has been learned while applying your learning so far.

July 3-7, 2023 in Neemrana, India
This module is being offered as the annual Genuine Contact Summer Academy. Join local and international participants for a week-long residential learning intensive in Strategic Planning the Genuine Contact Way.
Your complete learning package includes:
Self-study materials to orient yourself to Strategic Planning the Genuine Contact Way prior to the workshop
4.5 days of real-time learning at NIIT University
Post-workshop learning through implementation, follow-on mentoring circles, and repeat learning through an online workshop in January 2024
For People Residing in India
Registration includes stay for 5 nights in twin sharing rooms at NIIT University (Check In – July 2, 2023 & Check Out – July 7, 2023), 3 meals plus 2 tea times per day while on campus, and one special evening dinner.
Separate Transport Cost via Air Conditioned Deluxe Bus (From Delhi to Neemrana and back): INR 2500
In-Country Participants INR 40,000

In-Country Participants INR 35,000 until April 30
International Participant ?
Birgitt Williams, is an international management and organizational solutions consultant, author, meeting facilitator, teacher, keynote speaker and executive coach. Her business focus is to assist leaders in closing the gap between their own potential and results, and closing the gap between the potential and results in their organizations. She is an advocate of creating and nurturing a culture of leadership in which every individual and every team works from their authority to carry out the responsibilities that they are accountable for. Birgitt has mastery in possibility thinking and in working with the full potential of both tangible and intangible assets in organizations of all kinds including private sector, public and government sector, communities, consortiums, and strategic collaborations. She is skillful at system change, team cohesion, strategy focus, multi-disciplinary teams and cross cultural work.

Birgitt is a creator of the Genuine Contact program, Co-owner of the Genuine Contact Group, LLC., President of Dalar International Consultancy, Inc. and author of The Genuine Contact Way: Nourishing a Culture of Leadership.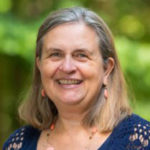 Rachel Bolton, Workshop Facilitator is a senior consultant and coach with Dalar International Consultancy, Inc. She specializes in and loves work with Small Businesses, Solo Entrepreneurship, andStart-Ups. She has worked with leaders, consultants, and their organizations around the world to develop strategic plans
using our Genuine Contact Way processes and brings this wealth of experience into our workshop. Her unique blend of coaching and Genuine Contact training bring high-level insight and practical suggestions to this work.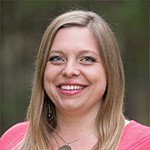 Summer Academy 2023 Location